owner- Brad
hes in alaska!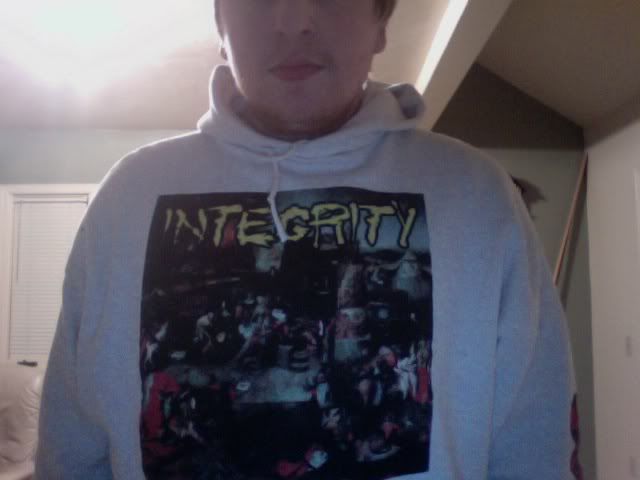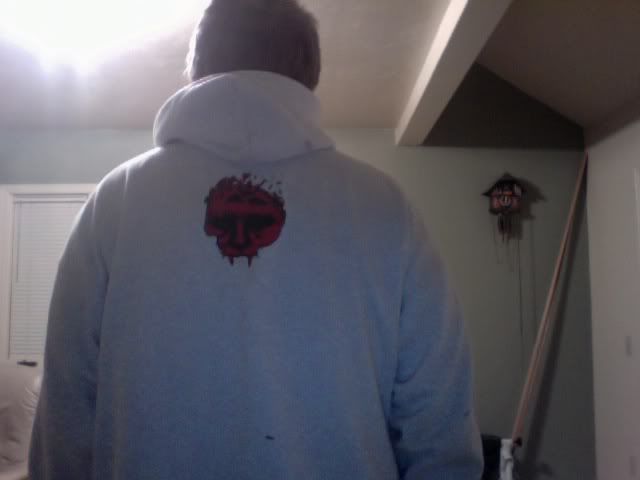 tell me about the shirt!: This is my favorite shirt I own, a victory era Integrity Those Who Fear Tomorrow hoodie.
why is it important to you?: I love this shirt because Integrity is one of my favorite bands and TWFT is one of the first hardcore records I ever got really really into, so having the hoodie from the release of that album is pretty rad.
where did you get it?: I got this from my friend Dann, I think it was part of a trade for some records I had that he wanted.
any story you want to share about it?: When I got it, it had some grease stains and ink stains all over it, but after spending time with one of those bleach markers and some shout I got it back looking a lot cleaner.
if you want to be in a tshirt feature email me - littlelynn@gmail.com
brad... P.S. cute clock :P